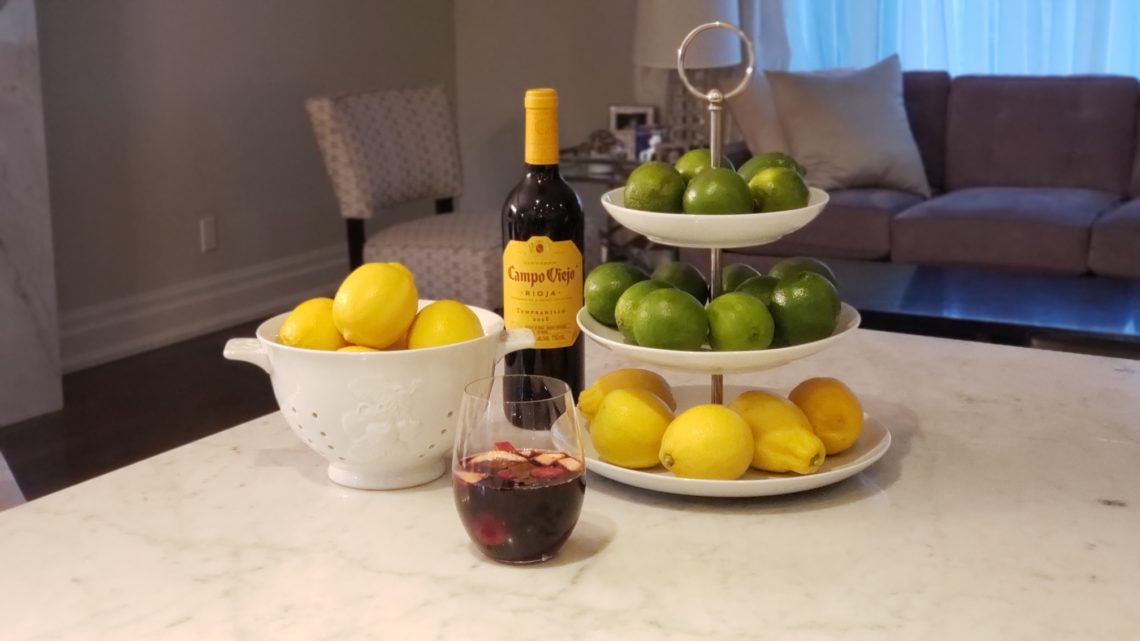 Happy first day of summer!!  It was such a gorgeous day here in Toronto – sunny, bright and hot!  Just the right way to welcome summer!
We've got a fun and busy weekend planned!  It was my little girl's 6th birthday last weekend and while we had a super fun party with all her little friends, this week is round two for the celebrations!  We're throwing the princess a special party at our place for all of our family and friends!  I was running around all day preparing so looking forward to starting the weekend (and summer) off with my absolute favourite summer drink, Sangria!
This is perfect for sitting on the deck, lounging and relaxing!  You can make just one glass, but it's also the perfect summer cocktail for a crowd!  My friends know I've been testing recipes for years until I found the perfect mix!  So to start off the first weekend of summer I'm sharing my Sangria recipe with all of you!  All you need are a few simple ingredients, an extra large pitcher and enjoy!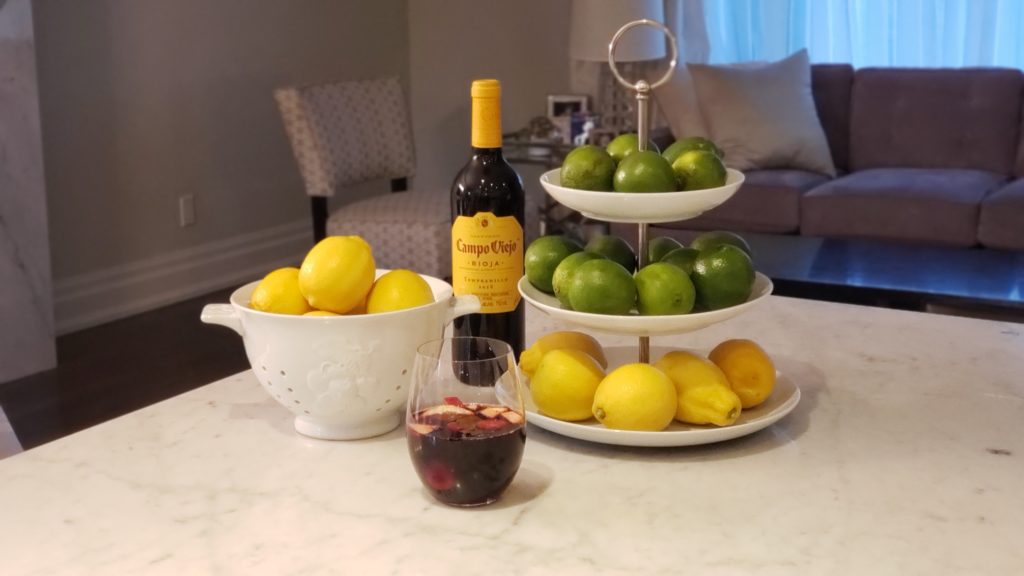 Best Ever Summer Sangria Recipe
Ingredients
1 bottle good red Spanish wine, chilled – I like to use Grenache, Temperanillo, or even a Pinot Noir.
1 lime sliced into rounds then halved
1 lemon sliced into rounds then halved
1 large orange sliced into rounds then quartered
½ cup apple cut into little cubes
1 cup seasonal berries (strawberries, raspberries, blueberries, blackberries)
½ cup brandy – I like to use Grand Marnier or Cointreau for that orange flavour
½ cup orange juice
1 to 2 tablespoons maple syrup
Perrier or club soda (optional)
Ice, for serving
Directions
Cut up all of your fruit.
After you have cut up all of your fruit, put it all into a large pitcher.
Add the orange juice and brandy.
Pour wine into the pitcher and stir.
Add in your sweetener – my latest recipe calls for maple syrup.
Add in your Perrier or Club Soda (optional for a less boozy Sangria).
Stir and serve over ice! You can enjoy immediately or let it sit overnight to absorb all the fruity flavours!  Either way enjoy!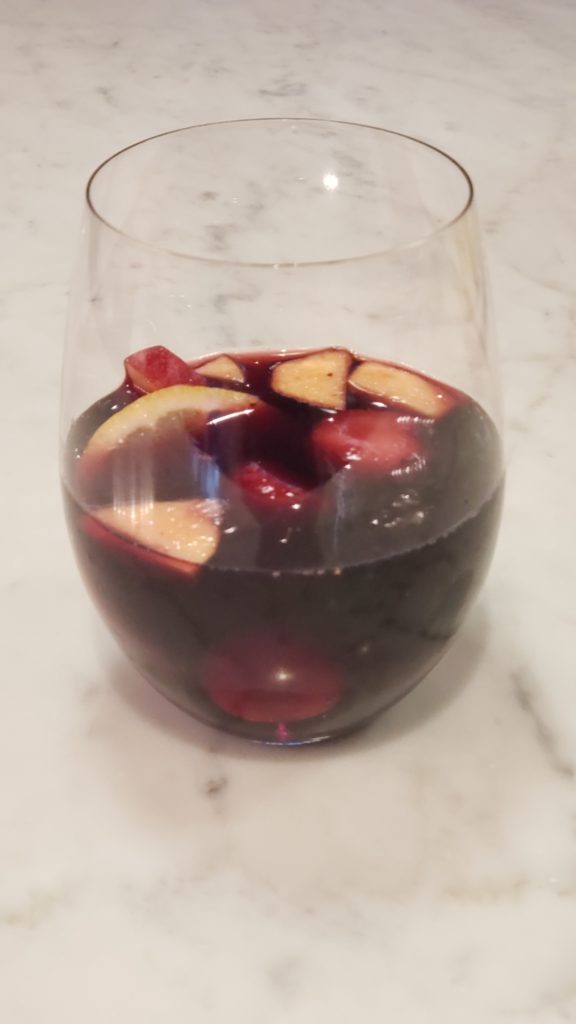 TIPS
Pick a red wine that is low in tannins so it's not bitter
Add in different fruit depending on what you have on hand or what you like
If you're short on time, frozen fruit works well too!
If you don't like maple syrup for your sweetener, you can substitute with sugar, honey, simple syrup. I've also used Ginger ale and Sprite in the past as a combination of my sweetener and fizz!
Let the sangria sit overnight so that it soaks up all that fruity flavour!
Canada Day Variation: I also love making this for Canada Day!  Aside from adding maple syrup as your sweetener, use fresh Canadian grown fruit like apples, strawberries and blueberries and use a Canadian Pinot Noir.  I love the ones from the Niagara region!  For a bit more of a boozy sangria you can add some Canadian Whiskey to it too instead of your Grand Marnier!  And now you've got yourself a Canadian Sangria!
I'm off to enjoy my beautiful glass of sangria on the deck!  And I'll definitely be making a few pitchers for tomorrow's party!  Let me know what you think!  Have a wonderful weekend everyone!