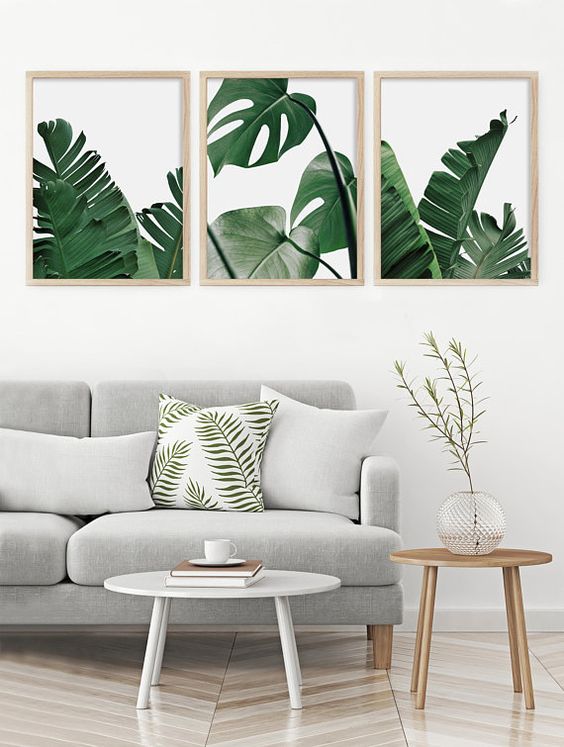 Easy Ways to Transition Your Home Decor for Summer!
It's another beautiful day here in Toronto!  Finally we've got some sun, it's warm out there and it definitely feels like summer is here!  I guess it's official in a couple days!  While we've been all busy getting the outdoors ready for summer, let's not forget about the inside our homes too!  Time to put away all the heavy and dark décor and lighten things up for summer days and nights!  You can update your living room, family room or kitchen and don't forget your bedroom too! Go for that tropical beach getaway look, a comfy Muskoka cottage, or California coastal…whatever your summer heart desires really!  And while it would be fun to paint, wallpaper and change all our furniture, let's be real!  This is about easy transformations we can make to go with the change in season that aren't going to break the bank too!  Here are some easy ways to transition your home décor for summer!
Switch Out Your Pillows, Throws & Drapes!
Time to remove those heavy throw pillows and throws and replace them with some lighter ones!  This is such an easy way to add a little summer to your space.  And if you're game for a bigger change what about changing out your drapes too!  Try adding in lighter fabrics and textures like cotton and linen. Swap in some lighter colours, sandy neutrals and whites, pastels, watercolours, and maybe even pops of brighter colours too.  Try adding bright colours like turquoise or a nice bright sunny yellow, or maybe even Coral, which just happens to be this year's Pantone Colour of the Year!  If that doesn't scream summer I don't know what does!
I also love the look mixed patterns and prints like tropical prints, floral patterns and you can even take a walk on the wild side with some jungle themed décor like animal prints too that can easily update your home!  My go to places for pillows and throws are of course Home Sense, Indigo and Amazon.  And of course for my friends south of the border, Home Goods and Target are just the best!! But I recently discovered some beautiful pillows at Tonic Living and even on Wayfair too!  For even more inspiration check out Lulu and Georgia (another new fave of mine) and Serena and Lily.   Their stuff is so summery!!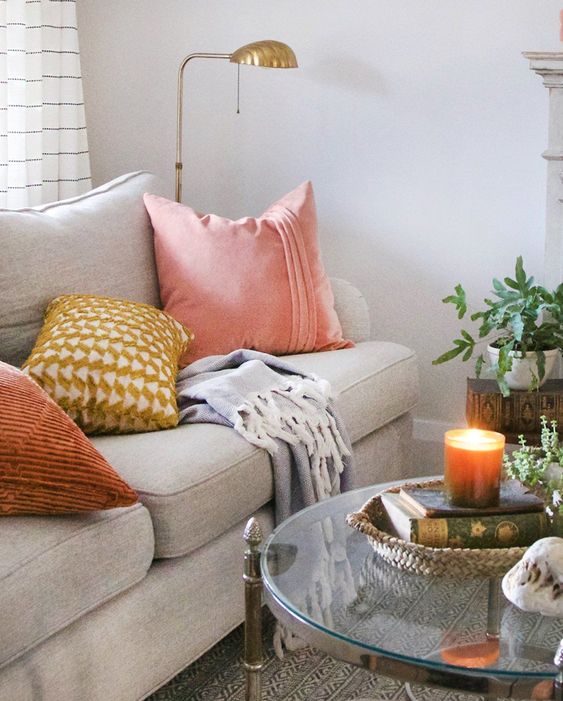 Lighten up your Rug
Think about rolling away your heavy wool rugs and replacing with a lighter cotton rug in bright colours and fun patterns!  Or for a more natural beachy look, try a jute rug or natural sisal rug.  Another great option is to scope out some of the more inexpensive outdoor rugs and use them indoors too!  Definitely scope out your local Home Sense, and you would even be surprised at some of the great finds at Home Depot, Lowe's and even Wal-mart!  And as always my go to is still Wayfair…especially if there's a sale!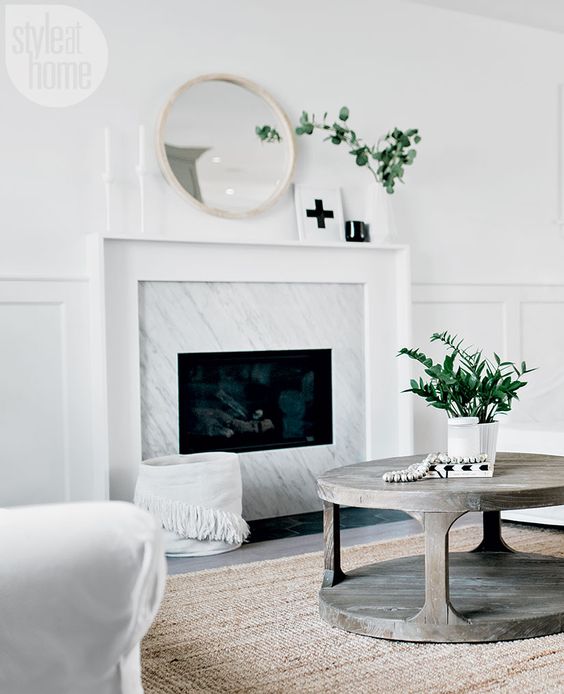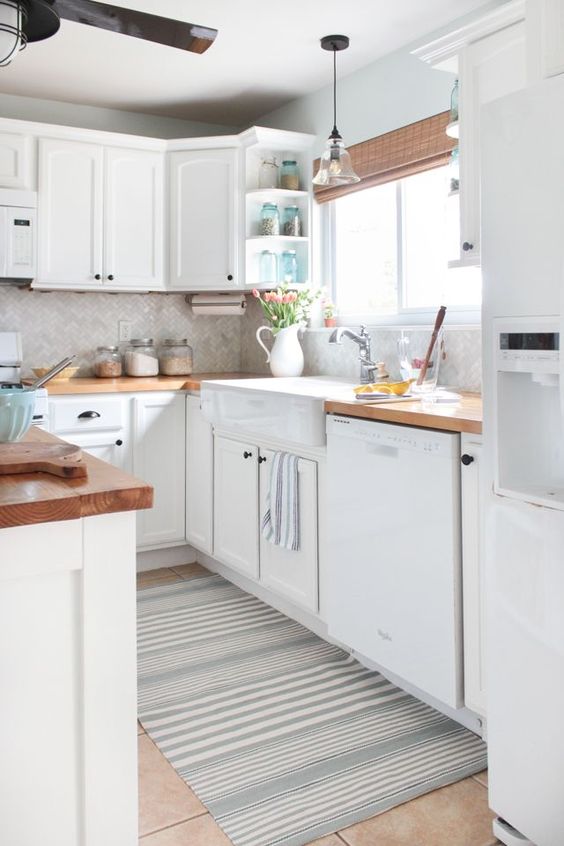 Add new Accessories
Accessories are a really easy way to update your home for summer.  Try switching the lampshades or lamps in your space to lighten things up.  Or add some fun new accessories and furniture in the now very hot wicker and rattan!  There are some gorgeous chairs out there as well as beautiful chests and seagrass baskets that can easily transform your space.  Add new pieces in terracotta or ceramic or in warmer metals like copper and brass.  Add a Moroccan spin to your décor with some lanterns and a Moroccan pouf and stool.  Or go coastal and add some beachy elements like macramé, seashells and seaglass to your décor.
Another great way is to add some new books to your coffee table that have a summer theme to them.  Try ones featuring the beach, flowers and maybe vacation spots that are on your bucket list!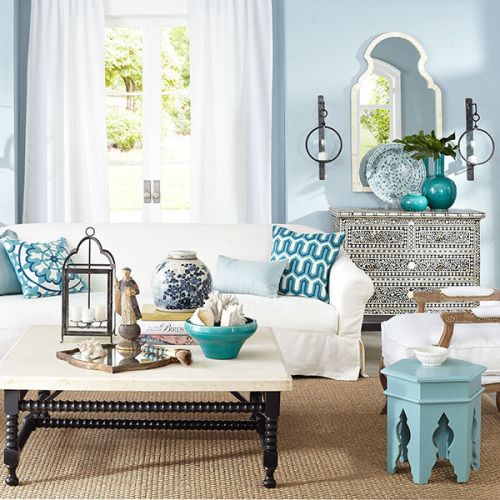 Transform with Art
And of course, art can make such a huge impact.  There are some great options again at some of those fave stores of mine but you can also find some great artwork on Etsy!  Pick up some prints of the beach, water, botanical prints and tropical prints.  Print them at home or your local Staples, frame them and stick them on the wall.  It's that easy!  I personally love the Ribba frame at Ikea that you can get in different sizes and you can make a huge art statement without having to break the bank by going this route!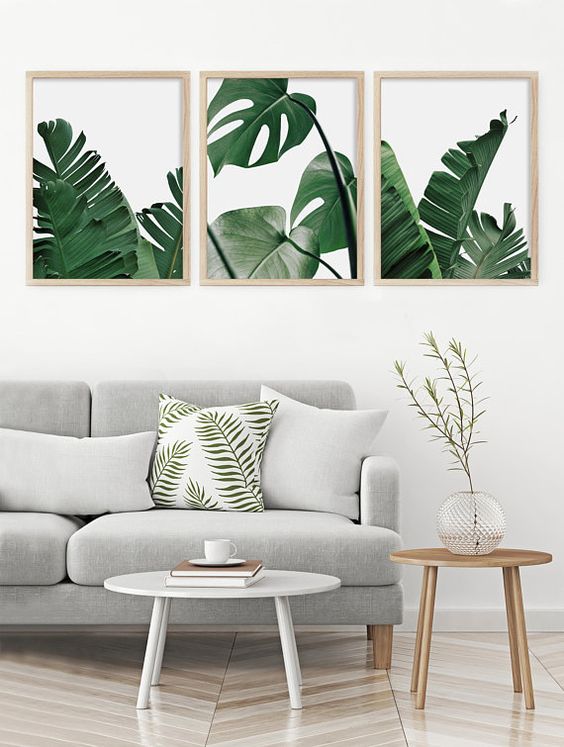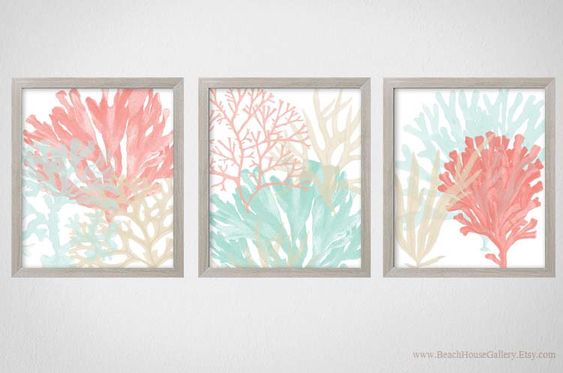 Switch out your linens
Put away the heavy blankets, duvets and flannel sheets and bust out some lighter linens for your bedroom.  Instead opt for lighter fabrics and textures like crisp cotton sheets and a cooler cotton blanket for your bedding.  And for your bathroom, what about changing your shower curtain to a more summery version or a cool summer patterned one!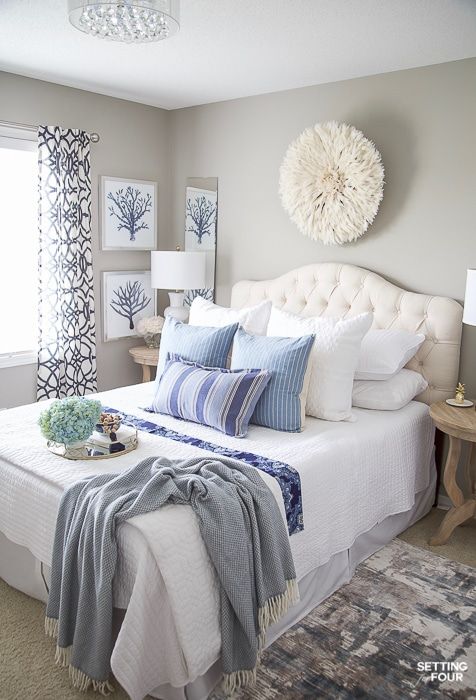 Flowers, flowers and more flowers!
Probably my most favourite way to infuse some summer into a room is with fresh flowers and even plants.  It literally is a matter of brining the outdoors inside!  Until the flowers are in full bloom in the garden you'll often find me at the local flower market picking up a few bunches of flowers that I can throw into a vase.  I'll put them on coffee tables, the dining table, in a jug in the kitchen and even in the bedroom and bathroom.  Once the garden is full I just pick some flowers like easy hydrangeas and we're done!  Flowers just make everything look prettier in an instant!  And if you don't have flowers, try filling a bowl or vase with lemons or limes for an easy summer centerpiece.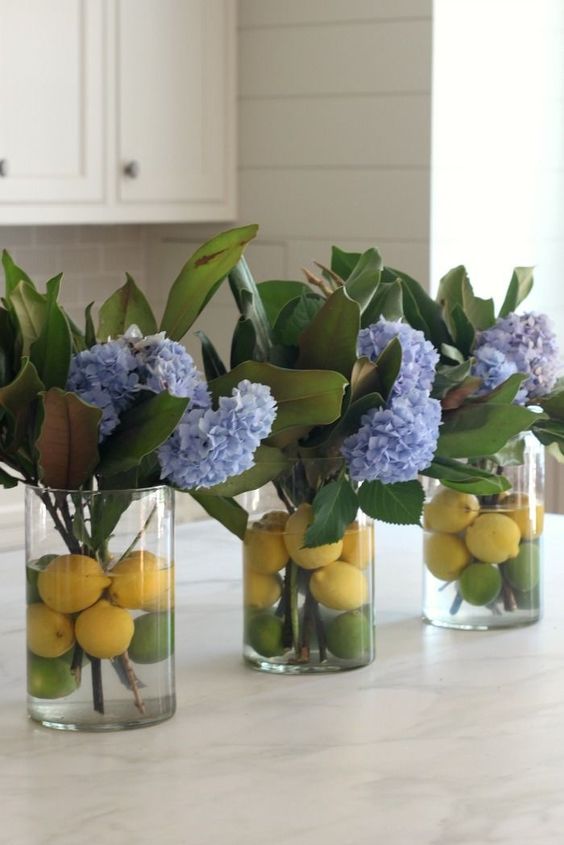 Hope some of these tips help you get your home ready for summer!  I know I'm a bit inspired now to update our home and I'm thinking of tackling our upstairs Family Room!  I'm feeling a bit beachy and coastal – I'll let you know what I decide!  And I'd love to hear what you think and what transformations you might make in your home for the season!  Countdown is on – two more days to Summer!  Let's get ready!