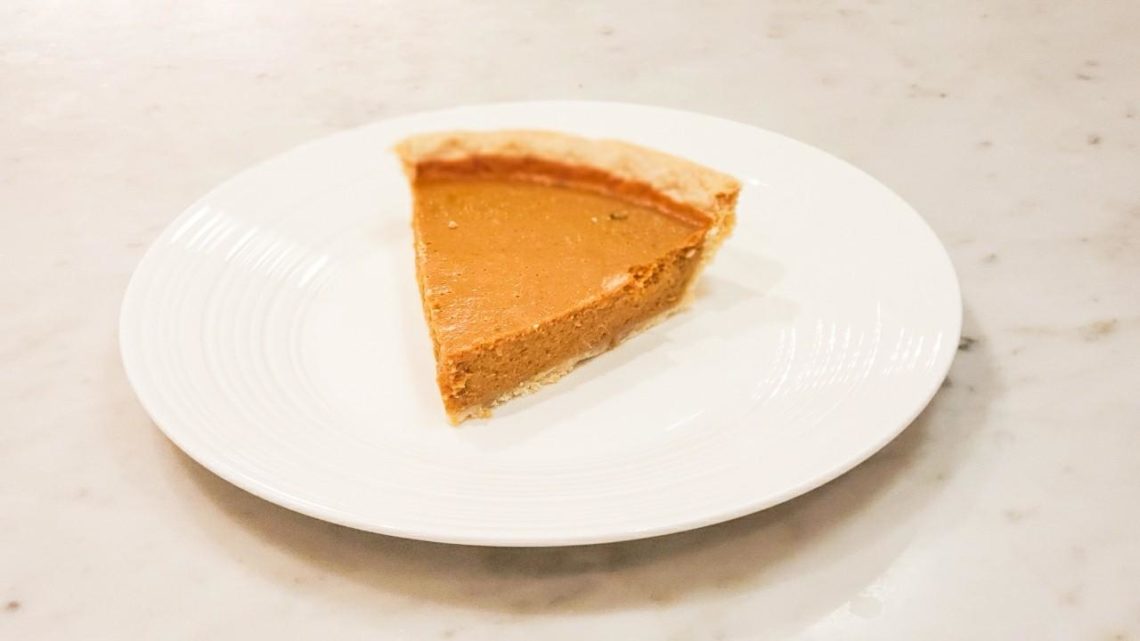 Easy & Delicious Pumpkin Pie
Hi everyone! A bit late getting this one on the blog but better late than never!  And plus it's never too late for pumpkin pie!!
The kids and I decided to do some family baking for Thanksgiving and made both Pumpkin Pie and Apple Pie to share with our families for Thanksgiving dinner!  I've had a lot of people ask for this recipe so thought I would share my pumpkin pie recipe that I've been making for years, even before the kids were born!
I was a bit worried about baking with the kids, especially since I was on point to bring dessert to the big Family Feast, but this recipe is super easy and just so delicious.  It not only worked out, but we also had tons of compliments on the pies and we had lots of fun making them too!!  Bonus points for mom this year!!  So here's our recipe!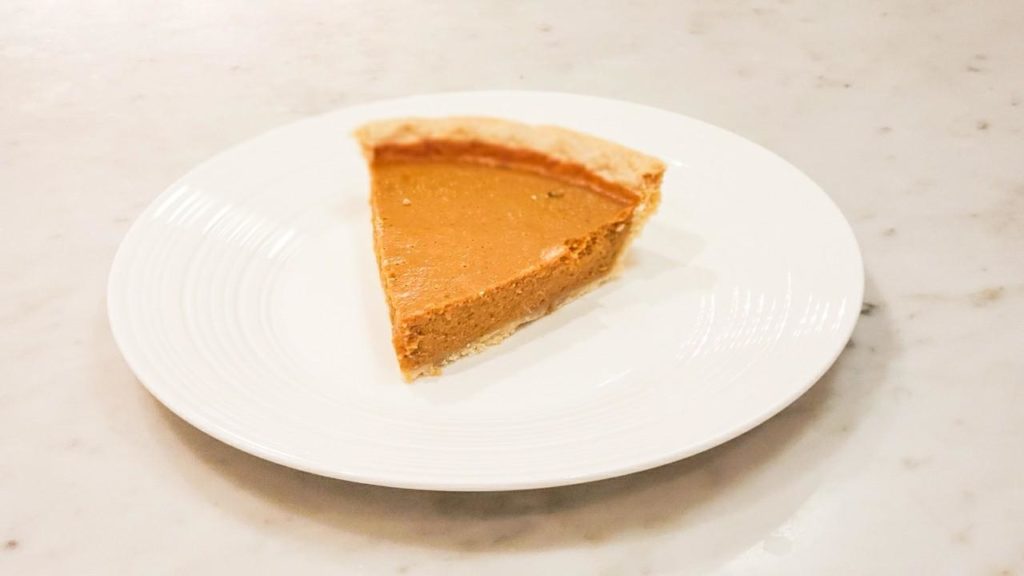 Easy Traditional Pumpkin Pie
Makes 2 pies
INGREDIENTS
2 ready made frozen 9″ pie crusts (I like to use Tenderflake Deep Dish but the Pillsbury brand works well too)
4 eggs
1 can Pumpkin Puree (798 ml. – I use the ED Smith brand)

1

 

can sweetened condensed milk (14 oz)

3/4 cup

evaporated milk 

1 cup packed brown sugar
1 tsp. nutmeg
1/2 tsp. ginger
2 tsp. cinnamon
2 tsp. pure vanilla extract
1/2 tsp. salt
DIRECTIONS
Pre-heat oven at 425 degrees F.
Prepare your crust as per directions on the box. Make sure to prick some holes into the bottom of the pan so it does not rise.
Add eggs to a large bowl and whisk.
Add pumpkin puree, the sweetened condensed milk and the evaporated milk to the bowl and stir well to mix thoroughly.
Add sugar, spices, vanilla and salt. Stir mixture well to ensure it is all combined.
Pour mixture into pie crust. Depending on how thick you want the pie, you may even have enough mixture for a third pie.
Put pies in hot oven and bake for 15 minutes at 425 degrees F.
Reduce the oven heat to 350 degrees and bake for another 30-45 minutes depending on your oven. You'll know the pie is ready when a knife inserted into center comes out clean.
Remove the pies from the oven and allow to cool and set for up to 2 hours. If you will not be eating immediately after the cooling period, make sure to refrigerate.
And that is it!  Pretty easy don't you think!  The kids and I had a blast making these pies and the whole family loved them!  For those of you who still need a bit more of a pumpkin pie fix definitely check this recipe out and let me know what you think!  And to our friends south of the border, hope you enjoy this recipe next month for your Thanksgiving!
Happy Thanksgiving everyone!